Do you also have a teddy that is injured and needs to be treated. Then your teddy will be taken into loving care here. After a short remote diagnosis we can determine the scope of treatment and see how we can get your best friend back to health. Just send me a request with pictures of the teddy and I will take loving care of your little one.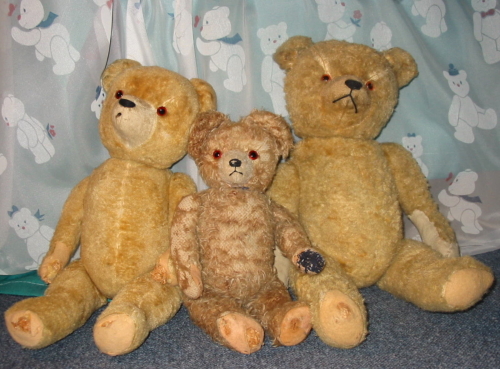 Teddies BEFORE treatment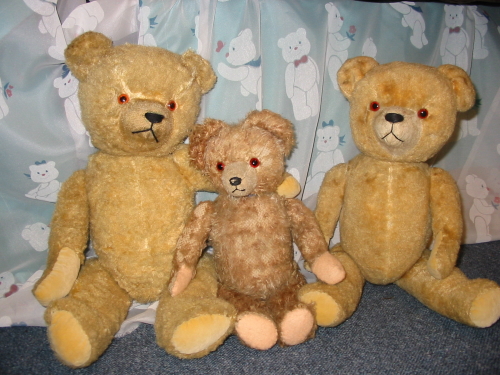 Teddies AFTER teatment

Once upon a time there was a teddy bear, very old in years,
he had to go to the clinic.
His fur is pale and worn,
the one ear almost torn to shreds,
one eye is missing and maybe a leg as well.
A teddy should never be like that.
Mrs. Beardoctor will surely heal him
and then he may stay with her for a while,
to repair his aches and pains,
yes then the teddy will rejoice
Now it takes a few days
and Teddy had no question,
when he now saw himself in the mirror.
he hummed very loudly: "Hooray, hooray!"
The eyes looked happy and cheerful,
the ear does not hang down anymore,
the fur and nose are brushed and patched,
he is cuddly soft again and completely delighted.
Now the Teddy is almost as new again
and remains also its owner further faithful.
How good that there is the woman bear doctor,
who also cares for and loves old teddies.