Meet Us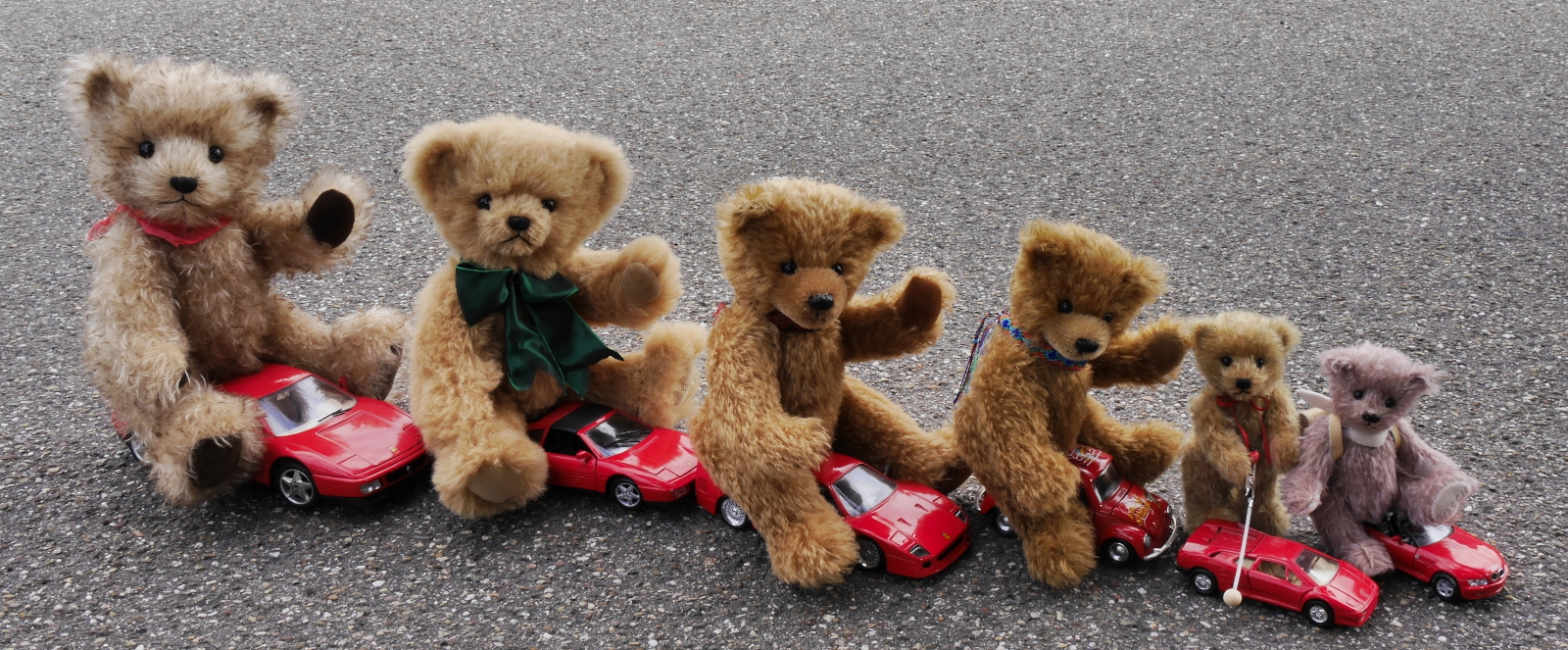 Here already a few dates, which hopefully can take place in 2021.
---
17. Internationales See-Bären-Festival |Kressbronn |DE
Saturday, Juli 17, 2021, 11-17 Uhr und Sunday, Juli 18, 2021, 11-16 Uhr ?????

Connect your trip or vacation with a special event of the collector scene. Visit the International Sea Bear Festival in Kressbronn on Lake Constance in the Vierländereck. Artist teddies by internationally known bear makers, among others with Sonja Scherer and her handmade SOSCH-Bears unique pieces, which have already brought a smile to the faces of many collectors and teddy bear friends, antique teddies, performances, artist dolls, miniatures, dollhouses and much more will make every heart beat faster.
Look forward to the anniversary bear, which will be presented in a small series of 25 pieces in Kressbronn to celebrate the 25th anniversary of the SOSCH-Bears.
Further information: www.see-baeren-festival.de
---
Sigriswil Bear Festival | Sigriswil | CH
Saturday, August 14, 2021 and Sunday, August 15, 2021
Sigriswil at Lake Thun offers a special ambience in different houses for a great event for furry noses and dolls.
The SOSCH-Bears are looking forward to travel once again to Switzerland and meet many lovely adoptive parents of SOSCH-Bears. We look forward to seeing you in the Pfundscheune.

But even if you are not at home near Lake Thun, it is worth to visit this Bear Festival. Why not combine a few days off with a visit to the exhibition, hiking and relaxing by the lake.
More info: www.sigriswiler-baerenfest.ch

---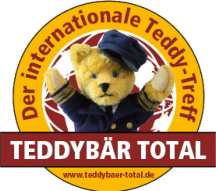 TEDDYBÄR TOTAL / Münster / DE
Saturday, April 24, 2021, 10.00 bis 17.00 Uhr NEW: Saturday, April 24, 2021, 10.00 bis 17.00 Uhr
Sunday, April 25, 2021, 11.00 bis 16.00 Uhr NEW: Sunday, April 25, 2021, 11.00 bis 16.00 Uhr

After a long time the SOSCH-Bears are travelling north again and are happy to be part of TEDDYBÄR TOTAL. Among others FINJA, the SOSCH-Bears' anniversary teddy limited to 25 pieces, will also be present. Secure your personal copy today and pick it up in Münster. The first four orders will receive a VIP ticket for the Teddy Bear Total. All finished FINJA's will be presented on my homepage page FINJA.
Exhibition location: Exhibition Hall center of the Messe- und Congress Centrum Münsterland, Albersloher Weg 32, 48155 Münster
Organizer: Well living & Marquardt media, TEDDYBAR TOTAL, Hans Henry Jahnn way 51, 22085 Hamburg.
Further information: www.teddybaer-total.de
---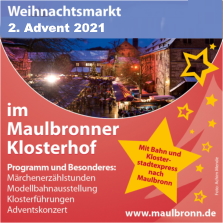 In the hope that the market can take place in 2021 !
Weihnachtsmarkt|Maulbronn| DE
Saturday Dezember 5, 2021, 12 – 21 Uhr u. Sunday Dezember 6, 2021, 11 - 19 Uhr ?????

An atmospheric Christmas market for the whole family that is second to none! This special market takes place against a historically unique backdrop in the courtyard of Maulbronn Monastery. Stalls with high-quality handicrafts, culinary delicacies and a colorful supporting program invite you to stay.
Become a part of this event and experience the charm of the unique SOSCH-Bears up close in this special ambience. Secure your personal Christmas present for yourself or your loved ones right now. You will find the SOSCH-Bears in the tent in front of the city administration of Maulbronn.
Exhibition location: Maulbronn monastery courtyard
Organizer: City of Maulbronn
Further information: www.maulbronn.de