Long before I became an adult, a teddy taught me what love really means: To be there when you are needed.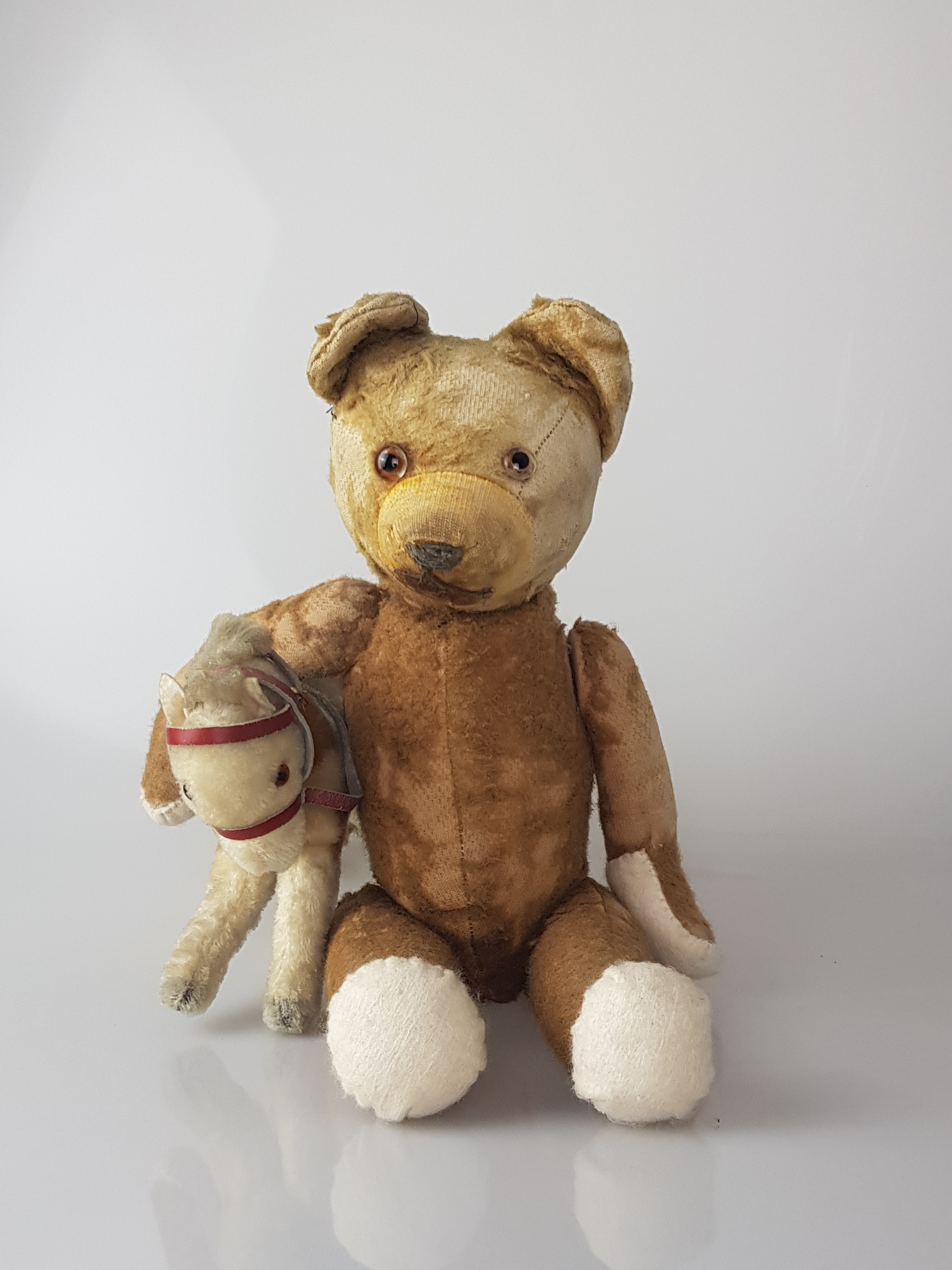 This is how the love for my first teddy bear, named Stefan, which I got as a little girl from my grandma as a present, began. After Stefan was "loved" and had almost no fur left, "the adults" thought I should get a new teddy for my seventh birthday. But Stefan could not be replaced by any other teddy in the world. Still today he is a loyal friend at my side. Many years later I discovered the enthusiasm in me to bring even teddy bears to life. My new hobby was born and since then it fills my free time. And so the foundation was laid for the SOSCH-Bears - created from the first letters of my name SOnja SCHerer.
The teddy mom Sonja Scherer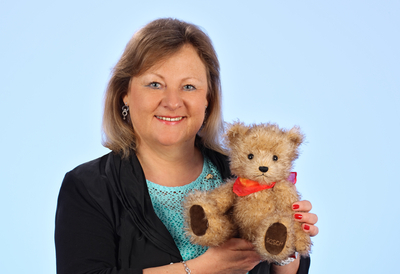 I was born in the beautiful Hegau, near the Bodensee. Today I live with my family in the smallest district of Stutensee in the Karlsruhe area. In 1995 I sewed my first teddy bear at the request of my then still small son and remembered back to my first big teddy love and the "teddy addiction" began. After initial experiments, tips from professionals and the attendance of teddy courses, today I design all patterns of the SOSCH-Bears myself and afterwards bring them to life with a little heart. Often my protégés and I are out and about at exhibitions and fairs. Here you can meet me and adopt the SOSCH-Bears. Of course you can also contact me in between if you have taken one of the current SOSCH-Bears into your heart and would like to adopt it. You can also order your desired teddy in the SHOP.
What makes the SOSCH-Bears so special and how can you recognize them?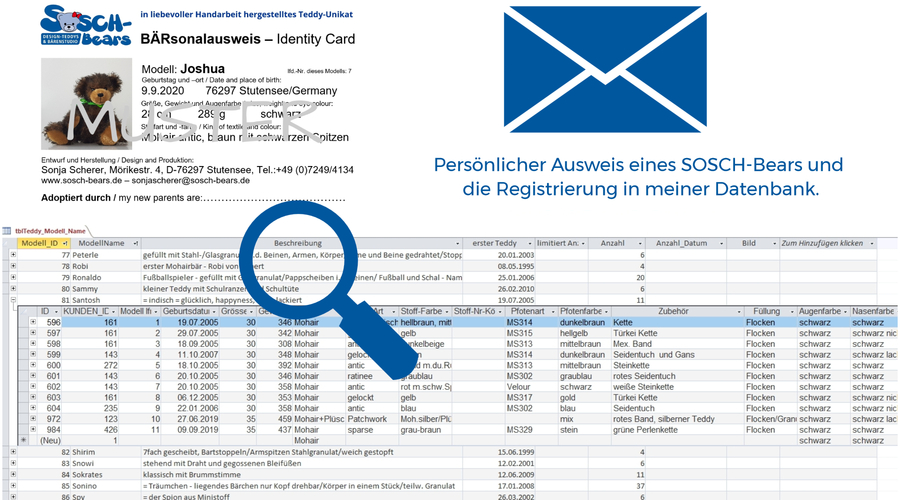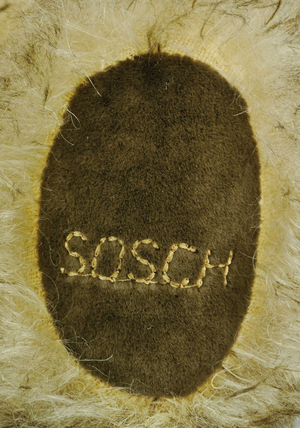 A SOSCH-Bear is a design teddy, handmade in several hours. It is a unique specimen and is therefore unique in the whole world. The SOSCH-Bears have all embroidered the trademark SOSCH on the left sole of the foot. Only with this embroidery he is a real and distinctive SOSCH-Bear. In addition, he gets a small red heart sewn in at the end. On this heart you will find the model name, the serial number of the model and the date of birth of the SOSCH-Bear. Each SOSCH-Bear is photographed, catalogued and given up for adoption with a "BÄRsonalausweis" (bear's identity card). In addition his data is archived in my database. Until today I have produced more than 1000 SOSCH-Bears, which have already found a new home all over the world. And there will certainly be some more unique SOSCH-Bears, which will see the light of day. So the next SOSCH-Bear can already be yours, either already presented to the public or individually tailored to your wishes.