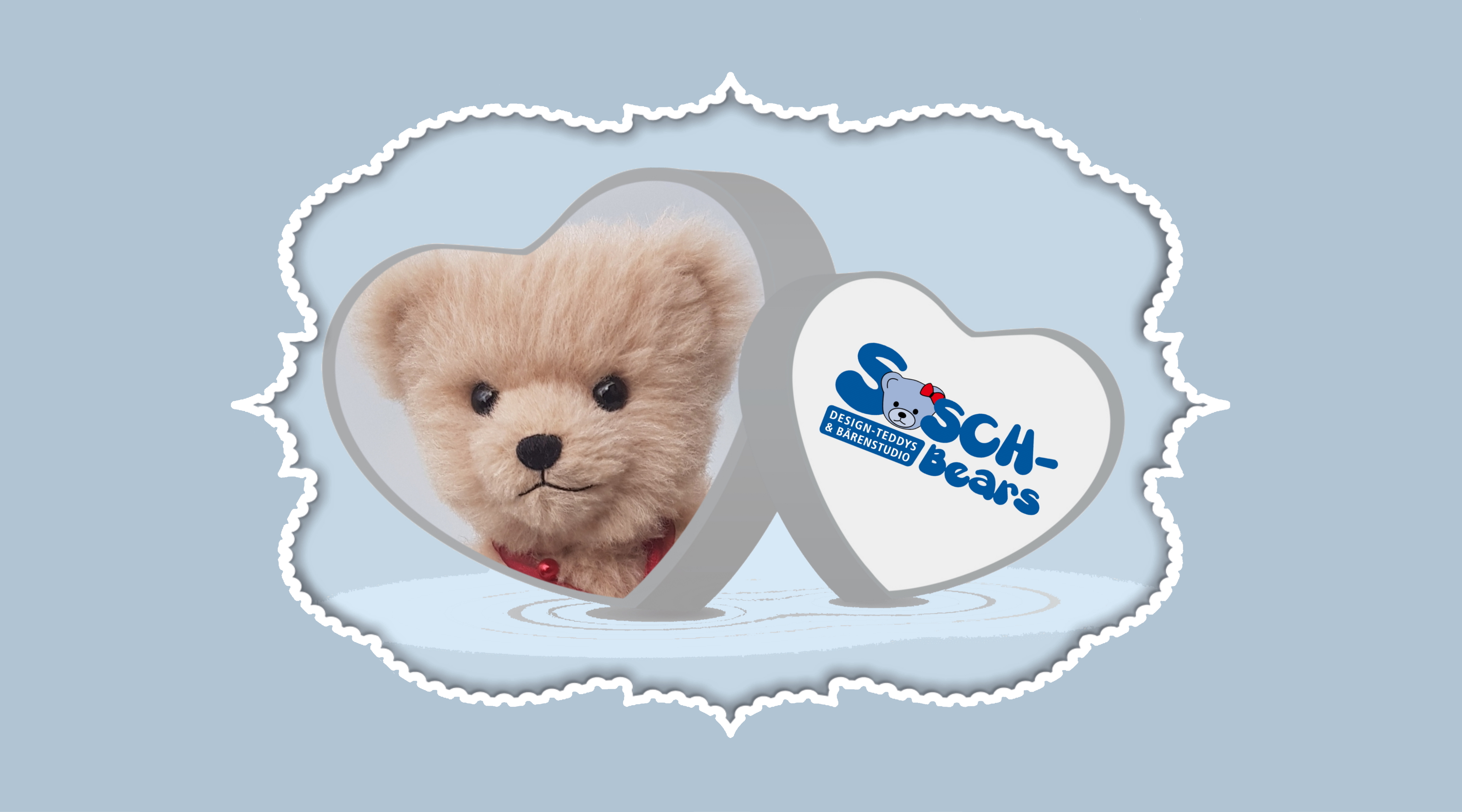 Nice that you are here !

Welcome to the SOSCH-Bears, the unique, individually handmade teddies by Sonja Scherer from Stutensee.
Working with the teddy bears is an exciting time, during which I was allowed to meet many great people and for whom the SOSCH-Bears brought a smile to their faces. Some Teddy lovers accompanied the SOSCH-Bears a little way, others have remained loyal to the SOSCH-Bears to this day. Teddies are true friends who radiate confidence, warmth and security.
The SOSCH-Bears are always happy to meet you in person.
..... by appointment in the SOSCH-Bear Studio, Stutensee-Staffort
..... and at various events - more information on the page: meet us

"You are the heart of our sucess ! "