Meet Us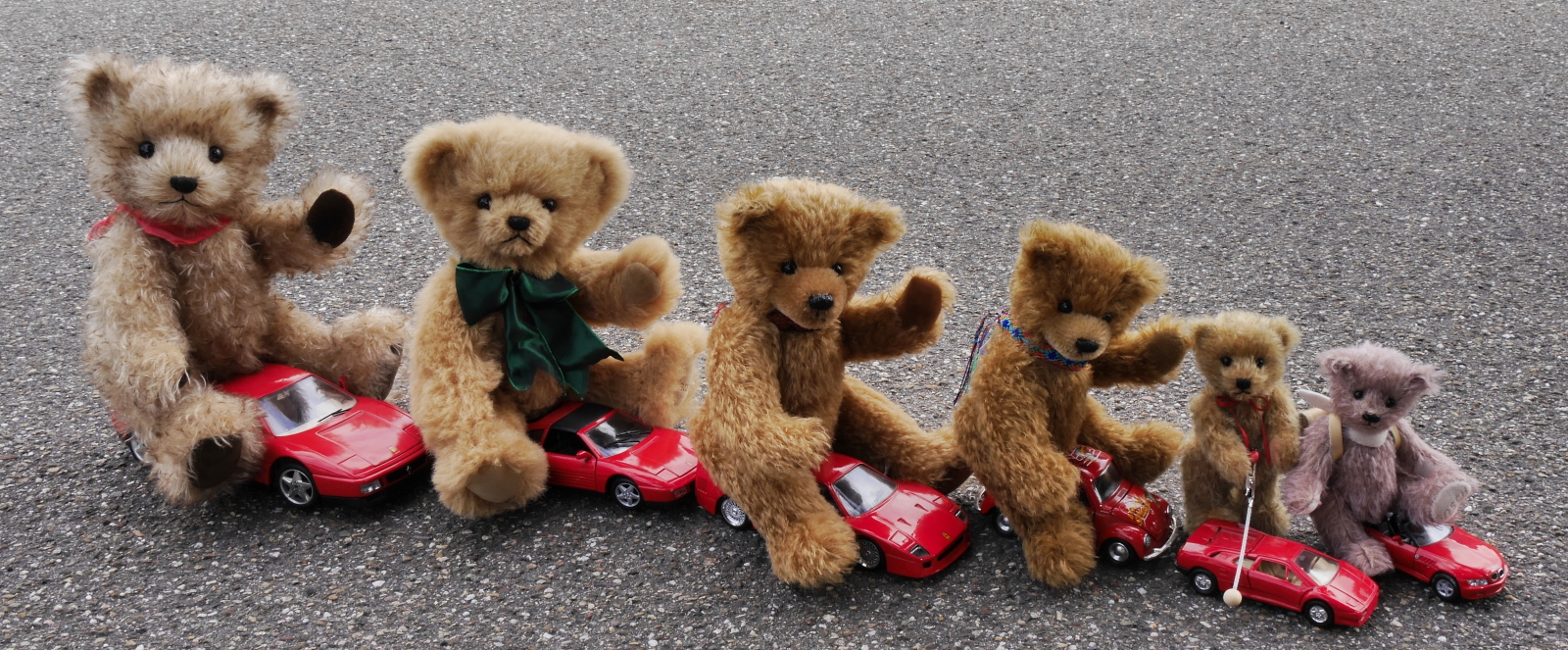 Unfortunately, this year (almost) all planned markets and exchanges were cancelled. Whether the Christmas market can take place has not yet been decided 100%, but the planning is ongoing.

Here already a few dates, which hopefully can take place in 2021.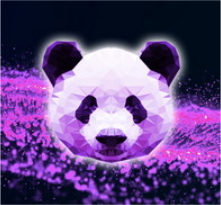 TEDDY BEAR WORLD SHOW 2020 | Wien | A
LIVE Stream on YouTube
Sunday, November 22, 2020, ab 14 Uhr live
and thereafter until March 2021 at www.teddybear.at

The UHD TEDDY BEAR WORLD SHOW is an online show that takes place in LIVE Stream. A teddy bear fair that takes place over the internet!
You can look forward to a unique event in which the SOSCH-Bears will also be present.
Organizer: Anton BARZ
Further information: www.teddybear.at
---

Sternlesmarkt | Ettlingen | DE
December 4, 2020 to December 23, 2020, 11 – 19 Uhr
Friday, Dezember 18, 2020 - SOSCH-Bears !

Due to the corona pandemic, this year there will be a decentralised event called "Ettlinger Sternlesstadt" instead of the Sternlesmarkt.
There will be exclusively handicraft stands, sweets to take away as well as a railway and carousel. Unfortunately there will be no snack and mulled wine stands this year.
The SOSCH-Bears will be present on a single day, Friday, December 18, from 11am - 7pm in the Sternschuppenhütte on the Neuer Markt.
Here you will have the opportunity to get to know and love the unique SOSCH-Bears at close quarters. FINJA, the limited anniversary teddy to celebrate the 25th anniversary of the SOSCH-Bears, will also be there.
Exhibition location: Town Hall Square/Neuer Markt, 76275 Ettlingen
Organiser: Ettlingen City Council
---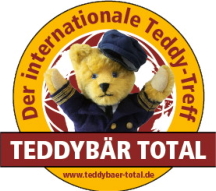 TEDDYBÄR TOTAL / Münster / DE
Saturday, April 24, 2021, 10.00 bis 17.00 Uhr
Sunday, April 25, 2021, 11.00 bis 16.00 Uhr

After a long time the SOSCH-Bears are travelling north again and are happy to be part of TEDDYBÄR TOTAL. Among others FINJA, the SOSCH-Bears' anniversary teddy limited to 25 pieces, will also be present. Secure your personal copy today and pick it up in Münster. The first four orders will receive a VIP ticket for the Teddy Bear Total. All finished FINJA's will be presented on my homepage page FINJA.
Exhibition location: Exhibition Hall center of the Messe- und Congress Centrum Münsterland, Albersloher Weg 32, 48155 Münster
Organizer: Well living & Marquardt media, TEDDYBAR TOTAL, Hans Henry Jahnn way 51, 22085 Hamburg.
Further information: www.teddybaer-total.de

---
Women's Creative Market Klein-Montmarte |Weingarten| DE
Saturday, June 26, 2021, 10 a.m. to 4 p.m. ?????

On this day, the atmosphere and flair of Montmarte are at home in Weingarten. Visit the market 'Little Montmarte' of creative women. One of these creative women is Sonja Scherer with her SOSCH-Bears. In the Vitamin F street café you can enjoy this open-air art spectacle with coffee and cake.
Exhibition location: Town Hall Square, 76356 Weingarten
Organizer: Vitamin F Team, Weingarten

---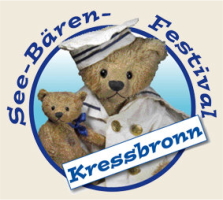 In the hope that this exchange can take place in 2021.
17. Internationales See-Bären-Festival |Kressbronn |DE
Saturday, Juli 17, 2021, 11-17 Uhr und Sunday, Juli 18, 2021, 11-16 Uhr ?????

Connect your trip or vacation with a special event of the collector scene. Visit the International Sea Bear Festival in Kressbronn on Lake Constance in the Vierländereck. Artist teddies by internationally known bear makers, among others with Sonja Scherer and her handmade SOSCH-Bears unique pieces, which have already brought a smile to the faces of many collectors and teddy bear friends, antique teddies, performances, artist dolls, miniatures, dollhouses and much more will make every heart beat faster.
Look forward to the anniversary bear, which will be presented in a small series of 25 pieces in Kressbronn to celebrate the 25th anniversary of the SOSCH-Bears.
Further information: www.see-baeren-festival.de
---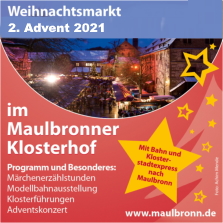 In the hope that the market can take place in 2021 !
Weihnachtsmarkt|Maulbronn| DE
Saturday Dezember 5, 2021, 12 – 21 Uhr u. Sunday Dezember 6, 2021, 11 - 19 Uhr ?????

An atmospheric Christmas market for the whole family that is second to none! This special market takes place against a historically unique backdrop in the courtyard of Maulbronn Monastery. Stalls with high-quality handicrafts, culinary delicacies and a colorful supporting program invite you to stay.
Become a part of this event and experience the charm of the unique SOSCH-Bears up close in this special ambience. Secure your personal Christmas present for yourself or your loved ones right now. You will find the SOSCH-Bears in the tent in front of the city administration of Maulbronn.
Exhibition location: Maulbronn monastery courtyard
Organizer: City of Maulbronn
Further information: www.maulbronn.de